Princeton MINI Move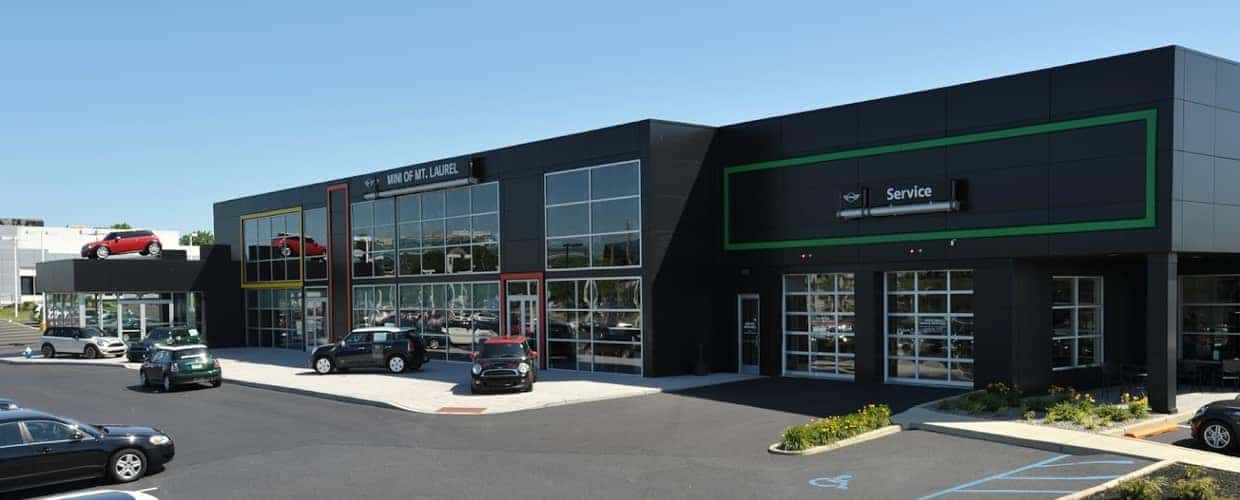 Princeton MINI is on the move! On October 1, 2017, we will be consolidating our business with MINI of Mt. Laurel, our sister store. We are grateful to you for your loyalty and for giving us the opportunity to continue earning your business in the future. Please see below for some frequently asked questions and answers.
Why are you consolidating?
Recent changes in the local market have made it necessary for Holman Automotive to consolidate its two New Jersey MINI operations into one location. We believe consolidating these stores that operate within 35 miles of each other will allow us to provide you with the best level of service. MINI will continue to be an essential member of the Holman family of businesses.
Will anything change prior to October 1?
Princeton MINI will operate at our current location with normal business hours through Saturday, September 30th. No changes are planned.
Where is MINI of Mt. Laurel?
Our new home will be located at 1311 Rt. 73, Mt. Laurel, NJ 08054. The dealership is less than 2 miles from exit 36 on 295 and exit 4 on the New Jersey Turnpike.
I really liked my contact at your Princeton MINI. Will they be moving to the new location?
Holman Automotive is currently working with our MINI team members to determine who will be making the move to the new location, and who will be moving to one of our other New Jersey dealership operations.
Will I receive the same personalized experience I've received at Princeton MINI?
Yes! All of your information is on file, and whether it is for sales or service, you'll continue to receive outstanding Holman MINI customer service when you visit us at the new location.
If you have specific questions related to ordered vehicles; please contact John Bruno, General Manager, at 609-452-9400.
What website address should I go to in order to look at inventory or schedule service?
You can go to PrincetonMINI.com until October 1st. At that point, we will redirect you to our consolidated website which is MINIofMtLaurel.com.
Do I need to update the phone number I call?
Our local Princeton MINI phone numbers will all go to the new location. If you prefer to call directly, the number for MINI of Mt. Laurel is 856-778-3000.
What about my vehicle warranty?
Whether you have a remaining factory warranty or you've purchased an extended plan from Princeton MINI, all existing warranties will be honored at MINI of Mt. Laurel. Your information is in our system, and you'll get a hassle-free experience!
What happens to my special-order part I'm waiting to receive?
We will contact you directly to schedule service at Princeton or in Mt. Laurel before 10/1/17.
I have a leased vehicle from Princeton MINI. Can I return my lease to MINI of Mt. Laurel?
Certainly! MINI of Mt. Laurel will process your lease return even if you're not purchasing or leasing another MINI.
Are there any special offers that will be given to loyal Princeton MINI customers?
All Princeton MINI customers will receive the following:
25% off any service at our new location through 10/01/2018 (cannot be combined with other offers)
A $500 purchase credit on any New or Pre-owned vehicle through 10/01/18
If you have specific questions not addressed in the above FAQ's, please contact John Bruno, General Manager, at 609-452-9400.