THE SUPERB CRAFTSMANSHIP OF MINI YOURS.
WITH 7 MINI VEHICLES OUTFITTED WITH ALL4 ALL-WHEEL DRIVE, GO AHEAD AND CHOOSE THE SCENIC ROUTE.
Materials matter. From the finest top-grain leather to genuine wood details, every MINI Yours option has been carefully considered, precisely worked and painstakingly crafted by true artisans. The MINI tradition of customization and attention to detail is the driving force behind each option - the most authentic way for individualists to give a custom touch to their MINI Hardtop 2 Door or 4 Door.*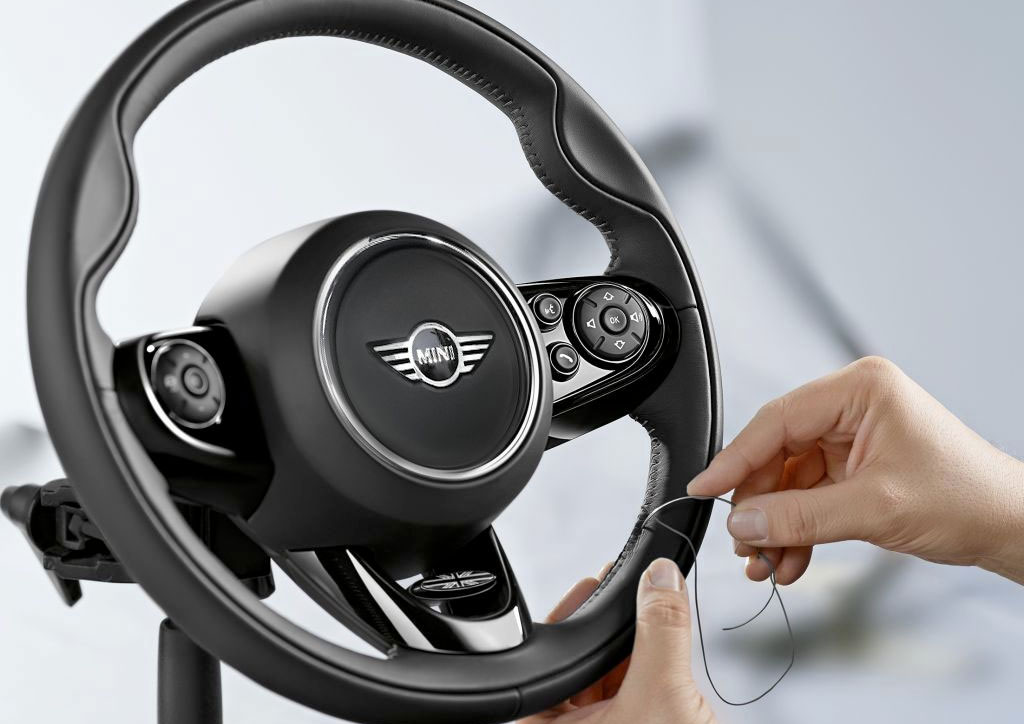 PREMIUM LEATHER
REFINED TOUCHES.
Superior leather is carefully selected for both options: the MINI Yours Lounge Leather Carbon Black seat upholstery and the MINI Yours Sport Leather Steering Wheel. Rich details complete the artisan feel on both pieces. The seats are adorned with braided welt trim, a union jack signet and Union Jack headrests, and the steering wheel is hand-finished with aluminum-colored contrast stitching.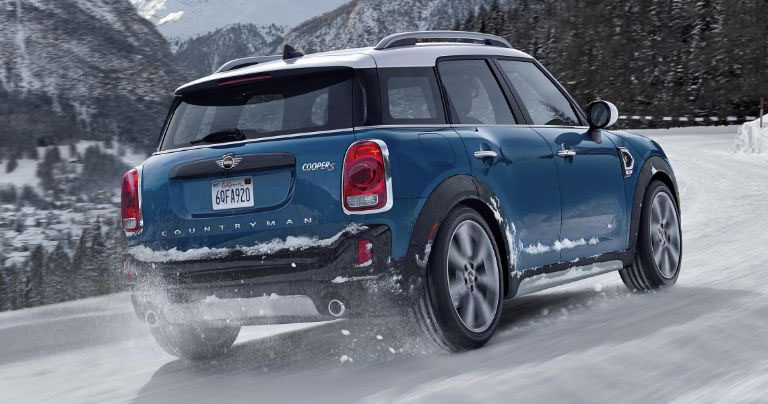 INTERIOR SURFACES
MATERIALS THAT MAKE A STATEMENT.
Genuine materials meet innovative design techniques to create three new kinds of surfaces for your dash and door bezels, found in few, if any, automobiles. For enhanced effect, all three styles include elongated, recessed mood lighting in your MINI's front doors - and even in the rear door panel in the MINI Hardtop 4 Door.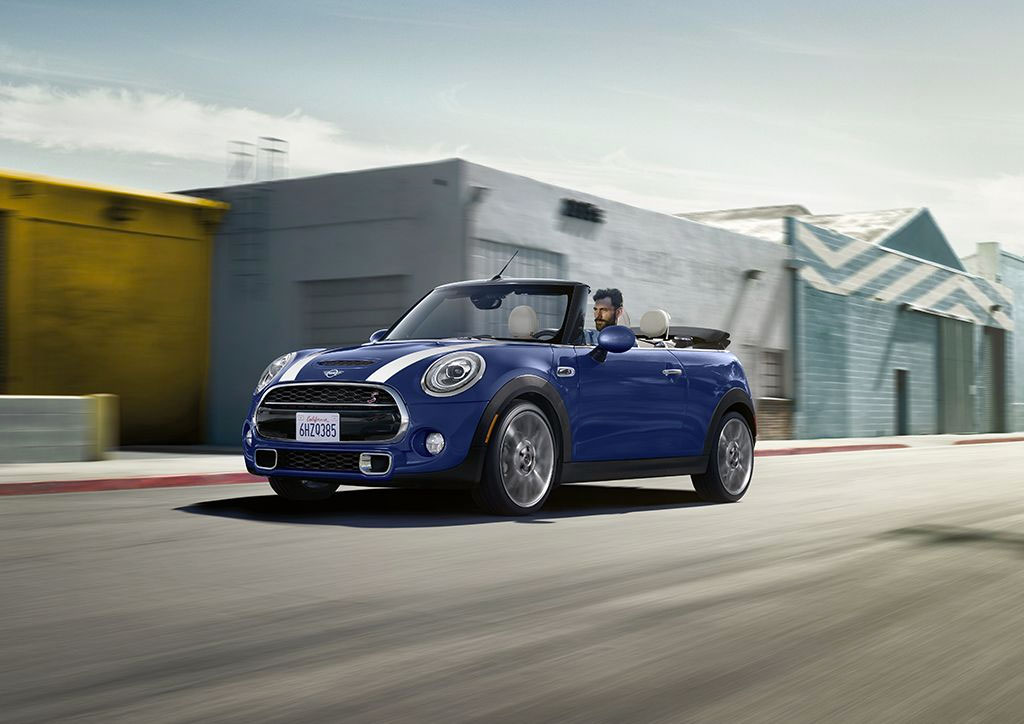 LAPISLUXURY BLUE
A COLOR FOR THE AGES.
Due to its intense blue hue, the Lapis Lazuli stone was prized for centuries. Colors bearing pigments from the semi-precious stone were once upon a time reserved for royal families. Finally, our artists have perfected a complex process that transforms the historic pigment ultramarine into the most intensive blue tone ever achieved for the body of a MINI - one that truly honors the Lapis Lazuli stone's heritage. Introducing Lapisluxury Blue.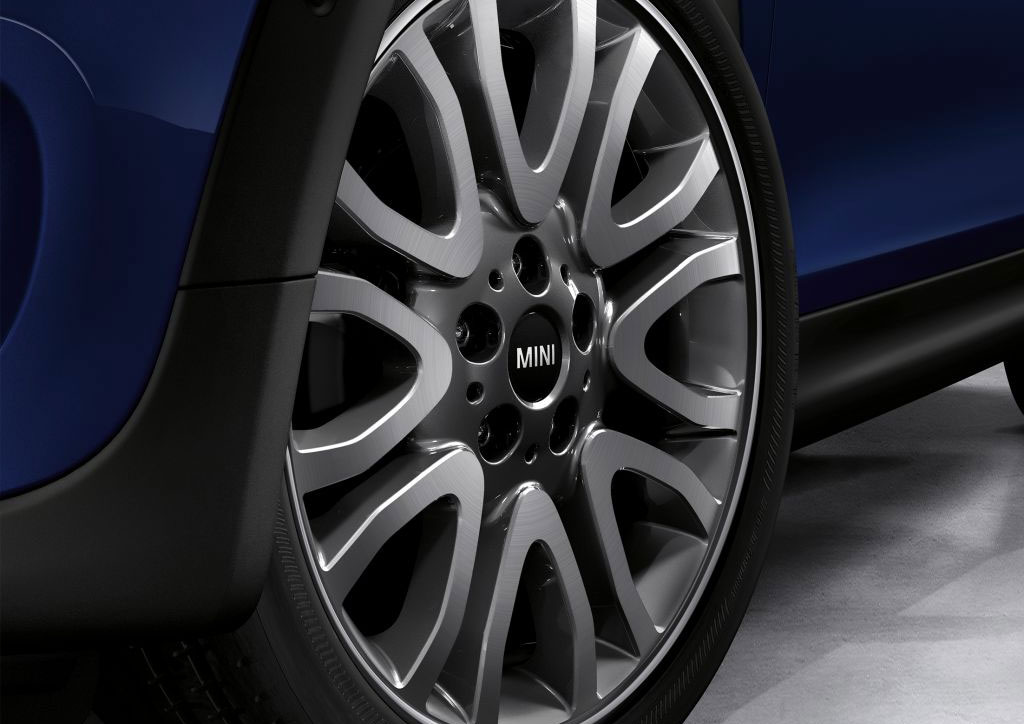 WHEELS
PRECISION-MACHINED WHEELS.
When designing these 18" two-tone Vanity Spoke alloy wheels, our craftsmen were inspired by time-tested watchmaking techniques and chronograph design. Every piece of the spoke works together in harmony to create a functional, yet astonishingly intricate design.