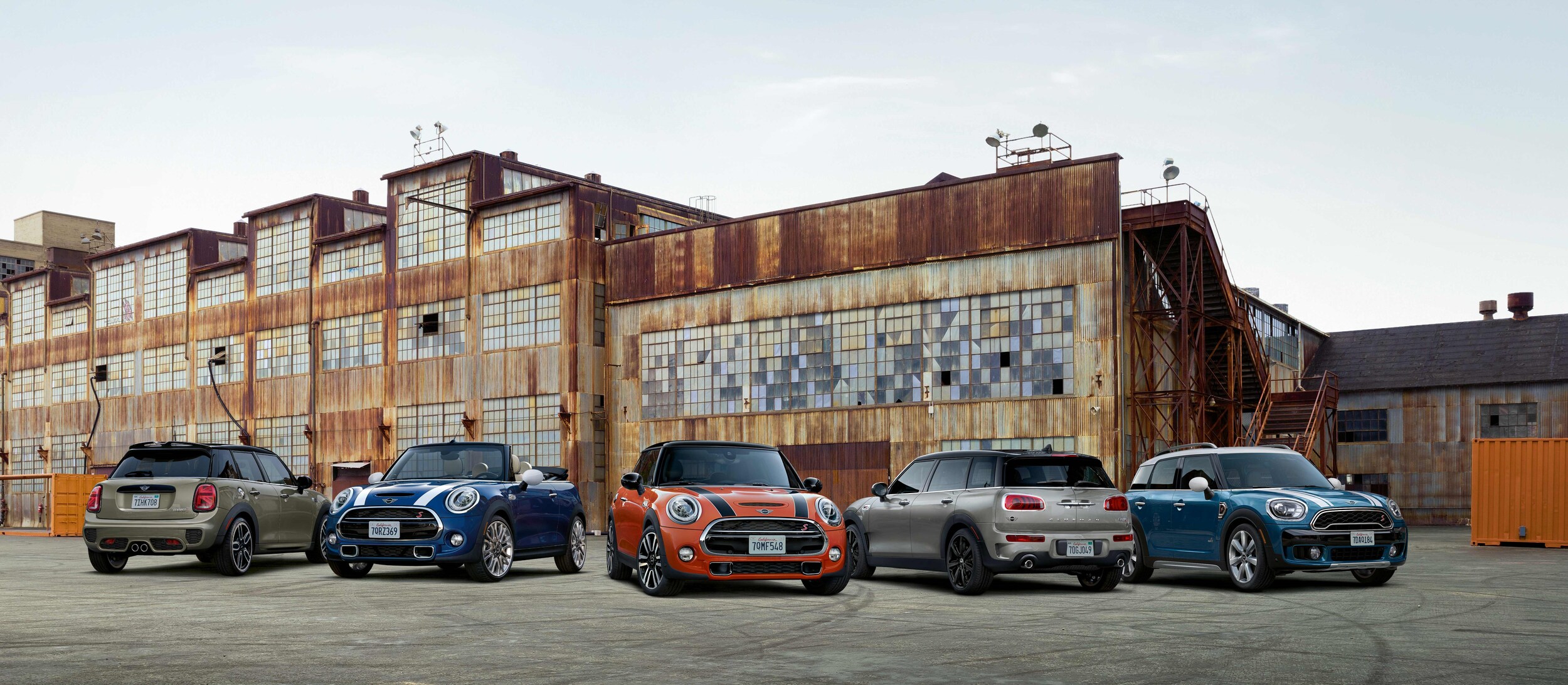 MINI Lease Loyalty Offer
$1,000 off on all Cooper Models
$2,000 off on all Cooper S & JCW Models (includes PHEV model)
Order Dates: 10/1/19 thru 12/31/19
Eligible Models: All MINI models (excluding Oxford Editions).
Eligible Model Years: MY 2019 & MY 2020.
1. Turn in Your Leased MINI, and Lease or Purchase Your Next MINI.
Now that the end of your current lease is approaching, you may be eager to upgrade to a newer version of the model that you have been driving. Whether you know which model and trim you want to take home or you are ready to explore all of the current options, our sales team at MINI of Mount Laurel will provide you with the information that you need to make a smart decision. We can also tell you about the benefits available to you when you lease your next MINI from our dealership.
2. Purchase Your Current Leased MINI.
It is easy to fall in love with your MINI, so you may not be ready to let go. The good news is that you have the option to purchase the MINI that you have been driving. If you choose to buy out your lease, you can explore financing options available through our MINI dealership's financing department. We can also tell you about some of the extended warranty plans available so that you can finalize your purchase plans with confidence.
3. Return Your Leased Vehicle to Our MINI Dealership, and Walk Away.
One of the many great benefits of leasing your MINI is the ability to return your vehicle to us at the end of your lease and walk away without any commitments. Your return begins when you bring your MINI to us for the required end-of-lease inspection. Through this inspection, we will determine if any excess wear and tear or damages need attention. You can then turn your MINI into us within 30 days of the lease end date.
4. Need to Get Out of Your Lease Early?
At MINI of Mount Laurel, we know that life does not always go as planned. Regardless of the reason why you need to get out of your lease early, we are available to help. Contact us today to learn about the early termination options that apply to you.
---
---
4. Are You Ready to Get Behind the Wheel of a New MINI?
At MINI of Mount Laurel, we are thrilled to support you as you prepare to take home a new MINI. This begins when you explore the end-of-lease options that are available. Our team is honored you have chosen to return your leased MINI to us, and we are eager to answer your questions about all of your current options.
---
Hours
Mon

9am to 8pm

Tues

9am to 8pm

Wed

9am to 8pm

Thurs

9am to 8pm

Fri

9am to 6pm

Sat

9am to 5pm

Sun

Closed